Principal Investigator
Alexis C. Komor, Ph.D.
Assistant Professor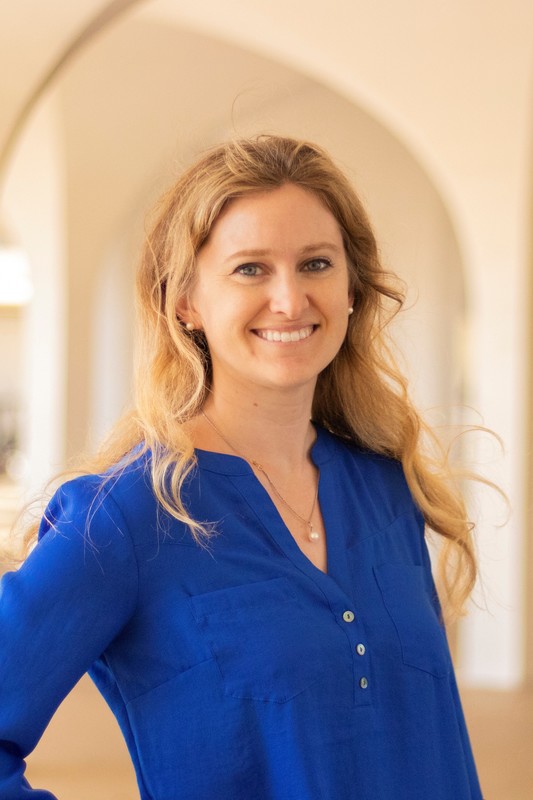 Assistant Professor University of California, San Diego (2017-Present) Post-doctoral Fellow The Broad Institute of MIT and Harvard (2014-2017) Ph.D. in Chemistry California Institute of Technology (2009-2014) B.S. in Chemistry University of California, Berkeley (2005-2008)
Alexis received her B. S. degree in chemistry from the University of California, Berkeley in December of 2008. She then joined the lab of Jacqueline K. Barton at the California Institute of Technology for her doctoral studies. While at Caltech, she worked as an NSF Graduate Research Fellow on the design, synthesis, and study of DNA mismatch-binding metal complexes and received her Ph.D. in 2014. She pursued postdoctoral work as a Ruth L. Kirschstein NIH Postdoctoral Fellow in the laboratory of David R. Liu, where she developed base editing, a new approach to genome editing that enables the direct, irreversible chemical conversion of one target DNA base into another in a programmable manner, without requiring double-stranded DNA backbone cleavage. Alexis joined the Department of Chemistry and Biochemistry at the University of California at San Diego in 2017, where her lab develops and applies new precision genome editing techniques to the functional genomics field. Alexis's contributions in teaching, mentoring, and research have been recognized through many awards, including the Cottrell Scholar Award, the "Talented 12" recognition by C&EN News, an NSF Faculty Early Career Development (CAREER) award, an NIH early stage investigator Maximizing Investigators' Research Award (MIRA), and a "40 under 40" recognition in healthcare by Fortune Magazine.
---
Alexis named to C&EN News Talented 12
Alexis named Cottrell Scholar
Alexis named recipient of the NSF CAREER Award
Alexis named to 40 Under 40 in Health
Carlos and Alexis selected as Howard Hughes Medical Institute (HHMI) Gilliam 2020 fellow-adviser pair awardees
Alexis wins the Rosalind Franklin Medal during the Genome Writers Guild Conference 2020